For all those men who have a sex doll or are planning to have one should know how to maintain the beauty and sexiness of your sex doll. The hair of the wig is an important part of the overall appearance. It might be difficult for some people, but you need not worry. Here is a complete step-by-step guide of how to take care of your beloved sex doll's wig.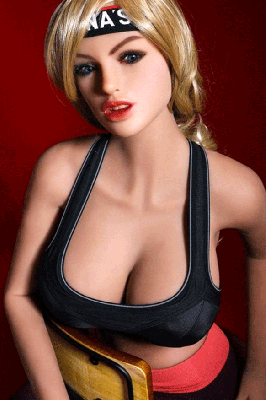 Let's just quickly go through all the points.
Step 1: Firstly, you need to collect some tools, such as wide-toothed comb, hairbrush, fiber oil, and wig brush.
Step 2: Starting from the bottom of her hair's length utilize the wig brush and untangle the knots that might be created while you were having sex with her.
The lower part of hair of cheap adult dolls in Oregon would carry the worst knots, so don't get worried. The brush you will be using would have a soft rubber or silicon core. Therefore, it will not do any harm to her tresses. But be very gentle.
Step 3: Once you are done with the bottom layer get started with the upper one. When you have reached the topmost layer, run the hairbrush along the length from top to bottom. Additionally, ensure that the hair is combed from underneath also.
Step 4: After all this, with light hands apply fiber oil in small quantity. This will assist in brushing the hair more conveniently. The fiber oil provides the hair a better look and makes it easier to comb and brush the wig of your sex doll. The fiber oil makes the hair shiny and manageable.
Once all the steps are done, you can easily style the hair according to your preferences, whatever you want. You can tie them up or put it in a ponytail or even lose curls. Whichever way you like. This your doll, and she is here with you to fulfill all your desires. Therefore take good care of her.
Apart from caring the sex doll's wig, you must know about how to stay away from adult doll scammers
Research on the product:
Buying a sex doll for the first time can be a little daunting. Well, many people look out for reviews and ask around to understand the aspects of a high-quality sex doll. Before coming to any decision, it is always suggested to research the pros and cons of each material so that you can get the ideal doll for you.
Research on the seller:
Just like in other products, reviews do matter. It helps you to analyze the integrity of the seller. So, research to see whether the seller is appropriate or not a confirm that people are happy with the services. Don't expect everyone to be happy but if you see more people are on the unhappy side, then it's a matter of consideration.
Product description:
Look for product description as it can facilitate decision making. The description should carry the weight, height, product variation and description on how to maintain the beauty of a sex doll. A real sex doll should have a clear and genuine description.
The price and mode of payment:
Finally, you are aware of all the step and you have found your ideal sex doll that you can't wait to have with you. This last step is the most complicated one, it is every scammer's hotspot- getting you to make payment. Well, check to analyze the payment methods that the seller accepts.
Lastly, the suggested method to make payment is PayPal and credit cards because these two method offers a recovery option in case something went wrong. Besides adult dolls, if you find satisfaction from masturbation then you can get cost effective male masturbation sex toys in Maryland also. In the end, utilize your mind and take proper precautions for avoiding scams.