Please let me know which one you prefer so I can offer the information.
1. PayPal Standard Payment
1. All Credit cards and Paypal Account By PayPal Gateway(all major cards accepted, Recommend Payment).
PayPal allows you to make payments using a variety of methods including PayPal balance, bank account, PayPal branded debit and credit cards, PayPal Credit, debit card, and credit card.
Pay with PayPal or Visa & Master or other credit cards, or debit cards from the checkout page.
1.1 PayPal payment: just click the PayPal button to pay, the "PayPal checkout" yellow button.
1.2. Paypal installment
1.3 Debit or Credit card payment: Directly choose Debit or "Visa®, MasterCard®, AmericanExpress®, Discover® credit card, etc", one of which can be paid directly by Debit or Credit card button with a direct click to pop up the dialog box. The billing information and shipping information is directly filled in the credit card payment gateway, your order detail information will then be returned to our website, Don't worry about missing orders and any security issues.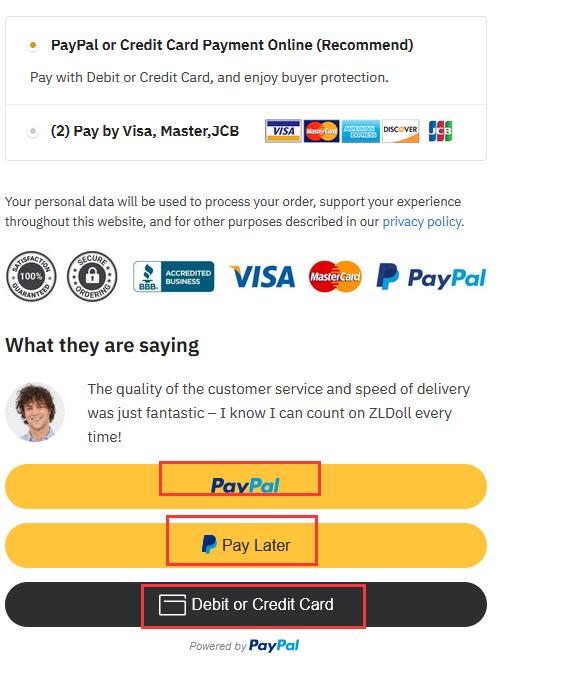 PayPal uses data encryption and anti-fraud technology to help keep your information secure, reducing the risk of online fraud.
2. PayPal Credit Card Payment Online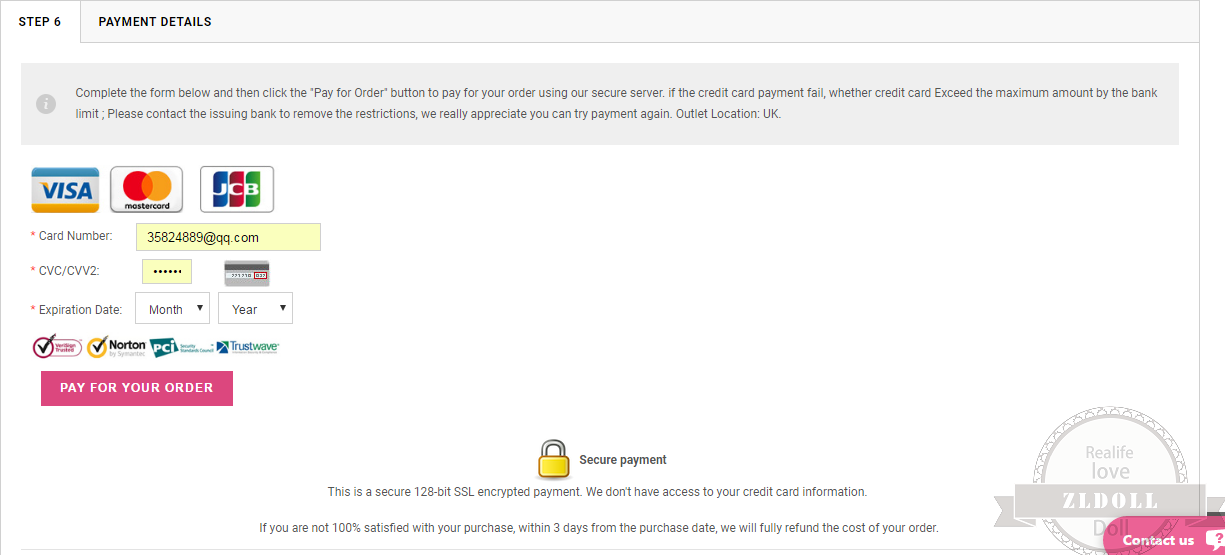 3. Bank Transfer in Store
Please inform our customer service by e-mail (sales@zldoll.com) once the payment transferred.
Buyer Protection and Secure Payment
Privacy and safety are important to us:
Security is one of our main core values and in order to guarantee that our website is SSL Encrypted, we use Geotrust Secured to guarantee your privacy and safety. We also protect ourselves against fraudulent transactions using risk models and Signifyd, and we won't process your order until we can confirm that your payment information is legit and accurate. With all these systems in place, we make sure that you and we are both safe.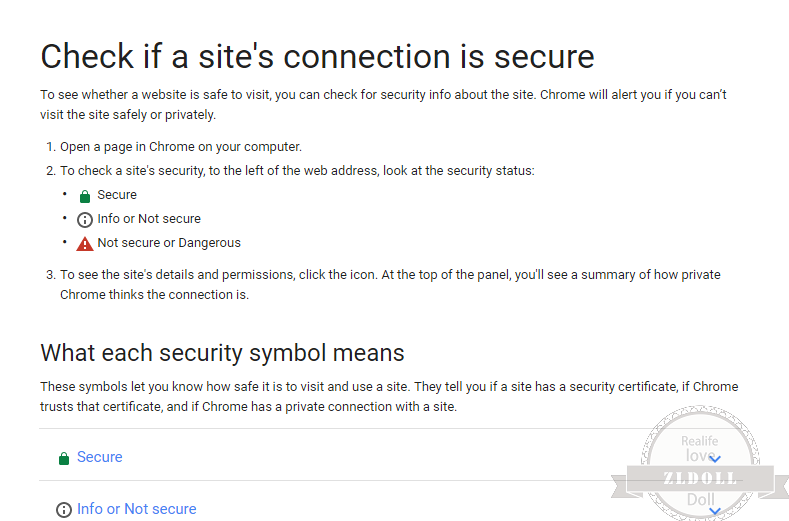 Payment procedure: Register on our website log in add the product to the shopping cart- go to the shopping cart- finish the payment via four payment methods–confirm back the shipping info. to us–shipment will be sent out in 24 hours.
4. Pay by Visa, Master, JCB 
We accept Visa, and MasterCard from most locations worldwide. When our credit card gateway payment shows what is failed, Maybe there is some technical problem with our credit card payment gateway limit:
1) Whether credit cards Exceed the maximum amount by the bank limit or Reveal high risk, Please contact the bank to remove the restrictions.
2) Please try to pay "PayPal or Credit Card Payment Online (Recommend)".
3) Re-order this order and pay by credit card on the cart page (support: Visa®, MasterCard®, AmericanExpress®, Discover® credit card).
Please try to pay again, We really appreciate it.
If you have any other questions, please feel free to contact us.