So, you have already made plans to invest some bucks on lifelike sex dolls and you are super happy to make this purchase! But, when you first thought of buying these dolls, you didn't think is through. When the time is coming to actually invest money on genuine sex dolls, you started feeling more confused, especially when the market has so many options around here. So, it is really important that you get along with the FAQs first, to learn everything possible about the toys before giving out your hard earned money.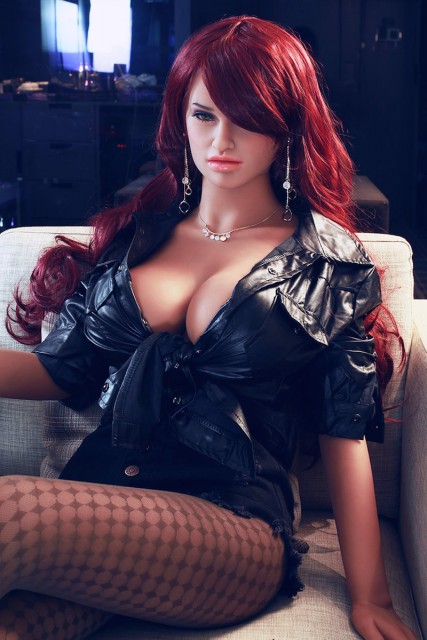 1. What is the difference between TPE and silicone?
TPE and silicone are both premium quality materials while manufacturing sex dolls. Silicone is regarded to be more durable when compared to TPE, but the second one makes the doll looks more realistic. Silicone is a bit harder than TPE and also durable. It is expensive and easier to clean. It is safe for any kind of human contact. Then you have TPE, on the other hand, which is softer to touch and comes handy with more realistic body parts. The TPE material of Genuine Lifelike Sex Dolls in Australia is elastic, making the dolls more flexible. This material has proficient heat retention and less expensive when compared to silicone. It is also safe for any human contact.
2. What is different between built-in vagina and the removable ones?
The fixed or built-in vagina of the sex dolls is what it sounds like. The built-in one will make it look like a real woman. Then you have removable one, which is a flesh-light esque tube or sleeve that you can easily insert and remove from doll when required. It terms of preference, the built-in one gets higher points because of its more realistic approach. But, the removable one is easier to replace and clean. If you actually value realism then the fixed vagina of the silicone doll is the one to choose.
3. How long will sex dolls last?
If you can properly maintain the silicone dolls, the products can easily last from 2 to 10 years, as per the care and usage dependency. Sexual doll, if used frequently and moved will suffer more. There are multiple things that doll owners might do to maintain and preserve their dolls. In case, any damage occurs then it is easier to perform repairs on sexual dolls. The manufacturing companies of these dolls will offer repair kits as well, and most of the time, each doll comes with its own set of complementary cleaning kit to keep doll in fresh condition. There are other helpful articles and blogs available to keep dolls in brand new condition.
4. How can you clean a sex doll?
It is always mandatory to clean a sex doll after you use it. It will not just help the doll to be in perfect condition but can protect yourself from future harm as well. Luckily, this procedure is an easy process and will get covered within minutes. You can use simple harmless cleaning soap and water to clean the dolls right away.
5. How to store a sex doll?
It is preferred to store Premium Silicone Sex Dolls in London in vertical manner, hanging from some joint, mainly in closet. You can be discreet with your collection and store it in a closet, from where it is hard for anyone to find it. Each doll comes with storage kit to help you hang the product in easy manner. Other than that, you can try placing the doll in sitting or lying position on her back, during space crunch situations.
These questions will answer most of your queries associated with sex dolls. For more details, logging online can help you big time!