Well, love doll is not just a commodity rather a loyal companion for many. We should treat her like a loved one and take required steps to keep her in good condition. But many of us don't know how to care, clean and maintain these dolls. Let's learn the basics for love doll maintenance and care: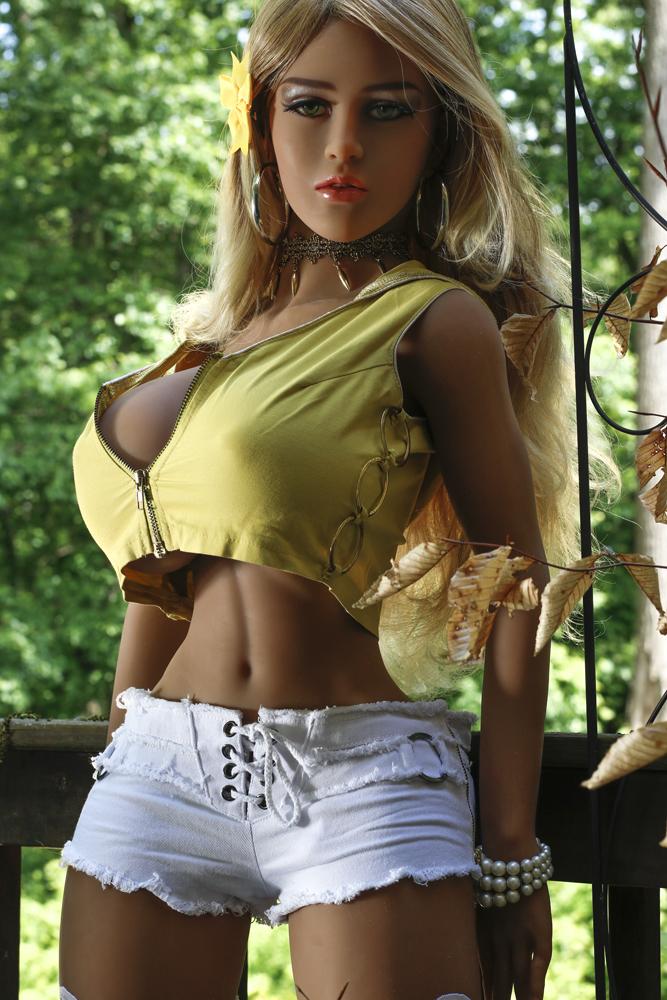 Get intimate with your doll in the right way
1. Use water-based lubricant
Comfortable vaginal intercourse calls for vaginal lubrication. You must use lubricant to help your love doll get enough vaginal wetness. And lubricant can reduce friction during sex with a love doll making intercourse more enjoyable.
Remember, the lubricant you use must be a water-based lubricant. The silicone or petroleum based lubes can damage TPE love doll's skin as the concerned doll itself is oily.
2. Use condoms
For better experience, you can consider using a condom while playing a sexy game with the love doll. The idea of using condoms not only keep you safe but also reduces the difficulty of cleaning the love doll and reduce amount of work you want to do after doing a tough exercise with her.
3. Always use right sex positions
You should always be careful while trying out some sexual positions with your love doll. However, if you are searching for realistic masturbation toys for women in San Antonio, you can find plethora of options to choose from. You can use them even while enjoying different sex positions with your lifelike companion.
However, if your love doll is big and heavy, always ensure that you prepare yourself and don't hurt yourself. The doll is not a real person as she has skin to deform and hard stainless steel skeleton so they are supposed to be fragile. Make sure you have taken extra precautions to avoid hurting and scraping them. Suppose, when you get indulged in doggy-style sex with your doll, you must support your doll torso beneath her pillows or cushions.
There are some sex positions recommended to use with love doll such as bent over, sex against the wall, spooning, missionary, cowgirl and doggy style.
How to clean love doll after sex?
When you are planning to buy eye-catchy realistic love dolls in Atlanta, you will have a great time with them for sure. Once you have bought the one, you should not forget to clean the doll after sex. It's important to do the cleaning job after considering the material of doll you have. TPE material is porous, more permeable than silicone and it cannot be fully sterilized and disinfected.
After every use, you must clean the vagina, anal and oral areas of doll on regular basis to avoid any type of bacteria breeding. User must choose a mild soap, preferably antibacterial to avoid any type of potential reaction. Remember to rinse with the clean water until the soap has been removed fully. Just dry the doll properly as dryness can reduce the reproduction of bacteria and is conductive to the preservation of love dolls.
Clean your doll on regular basis
Considering the nature of TPE material itself, the doll's skin will be sticky after a period of time. TPE doll can absorb from hands and bodies, the TPE body itself contains a lot of oil. Don't forget to clean the doll properly and regularly. It not only keeps the doll clean but also provides preservation of the lifelike creature. Along with it, a love doll also brings a better experience and more pleasure.
Either you have a TPE or silicone doll, you can clean them by hand using hot water and soap mainly after sex. Always keep your love doll's body cleaned after every 30 days by bath or shower using a mild antibacterial soap. After the cleaning job, you must learn about love doll 's lingerie impact on sex life and dress her up as per your whims and fancies. So, consider the above details and know how to take care of your doll well!!!