Sex robots have been created by Japan. It is completely comparable to a real person. You can now easily find female sex robots that look just like women. The skin of these robots looks very realistic. These robots can efficiently help you to do some simple things with so much ease. If you are feeling bored then you can also talk to your sexbots. Such robots are huge in trend among people who do not want to bother to maintain interpersonal relationship. You can find many people today make purchase of these robots as a "girlfriend". Sexbots have made especially for the purpose of sex.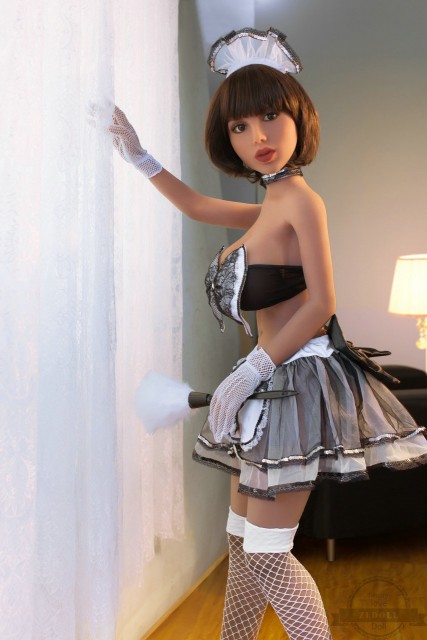 Although, sex robots cannot be a real wife of any person, people may consider them or choose them as a girlfriend. They are completely artificial and programmed by computer chips. Though, these robots are equipped for intimate relations but you can also find them a perfect companion. The main purpose of designing robotic sex doll is to help those ones who yearn for an opportunity to simulate a sex act with an exceedingly realistic-looking dummy. They can help people to deal with certain sexual problems in the most efficient manner.
Difference between Sexbots and Sex Doll
When it comes to the differences between sex doll robots and sex dolls, there are many differences that one must know. There is no denying that a sex robot is a good example of artificial intelligence and also require more investment and technology talents. However still, new feel life size sex dolls in New York are hot products in the sex market today. Furthermore, the future of sex dolls is full of expectations.
Robotic sex dolls usually packed with many lifelike features that mainly distinguish them from their much more primordial "sex doll". For example, you can find these robots with customizable orifices like vaginal, anal etc. Sexbots can also respond to speech easily and a sex doll cannot.
Eye-tracking capabilities and performing some mobile functions
Sex bots are also equipped with amazing eye-tracking capabilities which you cannot find in a sex doll. You can also find robotic sex dolls performing some limited mobile functions which is completely not possible with sex dolls.
Facial expressions and movements
There is no denying that facial expressions and movements during sex mimic of sexbots (sex robots) are incredibly impressive. However, sex dolls usually lack of such features.
Sexbots can play music, but a sex doll cannot which is also one of the most well-liked features usually compels people to make choice of sex robots instead of going with a sex doll.
Without a doubt, the use of a robotic sex doll is just another option for healthy fetish as well as sexual expression. Both men and women can now find different types of sex toys for masturbation. From a range of options, finding the wildest masturbation toys for women in San Jose, USA is actually not a big thing. You can easily find many amazing masturbation devices for women.
There are many sex toys easily obtainable from the market today for masturbation purpose. For example, fleshlight, the cock ring, vibrating form of cock ring, prostate massager, hot octopuss, autoblow 2 and lube are some of the devices considered to be best options to go with when it comes to masturbation.
There is no denying that different types of masturbation toys can help you to enjoy different feeling that you must feel at least once in your life. Every man should possess some of the masturbation toys if they really wish to rejuvenate their mind and soul.