Sexuality and the adult industry have witnessed significant advancements in recent years. One such development is the emergence of realistic silicone &TPE sex dolls. These lifelike creations aim to provide a unique experience and fulfill the desires and fantasies of individuals. However, the rise of realistic sex dolls has also sparked debate and controversy. In this article, we will explore the world of realistic sex dolls, discussing their features, benefits, and potential implications. Ultimately, this review aims to provide a comprehensive understanding of this growing trend and encourage informed discussions.
The Advancements in Realistic Sex Dolls:

Realistic sex dolls have come a long way since their inception. Initially made of inflatable materials, today's dolls feature advanced technology and materials that provide an uncanny resemblance to human anatomy. With the use of silicone, thermoplastic elastomers, and other innovative materials, manufacturers strive to create love dolls that mimic human skin, texture, and even body temperature. Intricate facial features, articulated joints, and customizable options further enhance the realism.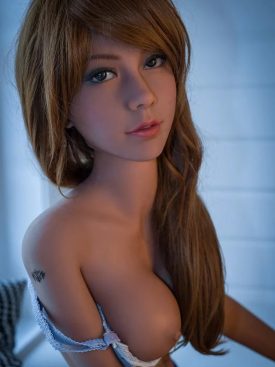 140cm Marcelle Full Sized Realistic Heating and Intelligent Silicone Sex Doll
Personal Fulfillment and Emotional Connection:

For some individuals, realistic lifelike sex dolls offer a sense of companionship and emotional connection that may be lacking in their lives. These sex dolls can provide comfort, intimacy, and even serve as a source of emotional support. Supporters argue that as long as the dolls are used in a consensual and responsible manner, they can contribute to mental well-being and a healthier understanding of one's desires.
Addressing Sexual Fantasies and Taboos:

Realistic sex dolls also provide a means to explore and satisfy sexual fantasies in a safe and private manner. People with unique preferences or fetishes may find solace in the non-judgmental nature of these dolls. By allowing individuals to experiment and explore their desires without harm or societal pressure, sex dolls have the potential to contribute to a healthier sexual expression.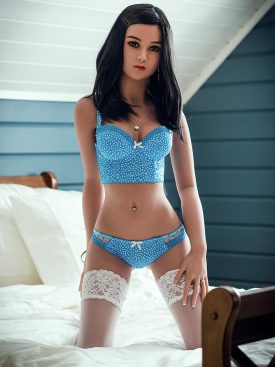 158cm Clarissa Premium Real Sex Doll
Ethical and Societal Considerations:

While realistic life size sex dolls offer certain benefits, they also raise ethical concerns. Critics argue that these dolls objectify and commodify the human body, perpetuating unrealistic standards of beauty and reinforcing gender stereotypes. Some fear that extensive use of these sex dolls may hinder healthy social interactions and relationships. Additionally, there are concerns regarding the potential for dehumanization and detachment from real-life connections.
Responsible Use and Regulation:

As with any emerging technology, responsible use and regulation are crucial when it comes to realistic sex dolls. Education and awareness campaigns can promote healthy attitudes towards sexuality while ensuring that individuals understand the limitations of these dolls in terms of emotional connection and intimacy. Implementing regulations to prevent the production of child-like dolls or any dolls that promote non-consensual activities is essential to protect society's well-being.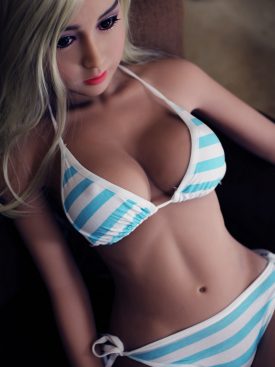 140cm Natalie Small Boob Pleasure Sex Doll Real Doll Full Body with Metal Skeleton
Realistic sex dolls represent a complex and evolving aspect of human sexuality. Their lifelike features and advancements have the potential to provide personal fulfillment and offer a safe outlet for sexual exploration. However, ethical concerns surrounding objectification and dehumanization must be acknowledged and addressed. Responsible use, education, and regulation can help strike a balance between personal freedom and societal well-being. By fostering informed discussions and encouraging open dialogue, society can navigate the impact of realistic sex dolls and find ways to incorporate them responsibly within the context of human relationships and sexuality.